ESKASONI: After six days on the run, the two men wanted for an attempted murder in Eskasoni, have been arrested and are...
Antigonish mourning Ronnie 'Miller' By Corey LeBlanc ANTIGONISH: Sports icons usually have a moment or moments...
ANTIGONISH: Alex Fedchun's dreams are becoming a reality right in front of his eyes. The fifth year veteran defensive...
EASTERN PASSAGE: It would be difficult not to root for a guy like Derrick Bona. The amiable 41-year-old chef is working hard...
ANTIGONISH: A councillor in the Town of Antigonish says there are too many unanswered questions, as he has not received any additional...
Peak season for medicine tours currently underway ST PETER'S: The Canal Landing was originally built to serve as a gateway for tourism into Potlotek, now...
ANTIGONISH: The federal and provincial governments are investing just north of $3.5 million in water and wastewater infrastructure upgrades that will help the Town of Antigonish and the Municipality...
INVERNESS COUNTY: The deputy premier says some of his constituents have felt forgotten at times when trying to deal with or even get answers on local roads.
ANTIGONISH: The Town of Antigonish will be applying to a federal program that incentives local government improving their housing supply. Mayor Laurie Boucher told reporters following...
ANTIGONISH: Residents in the Town of Antigonish will soon benefit from a regional emergency shelter. Unanimously, councilors voted to support the establishment of a regional shelter...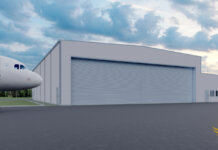 PORT HASTINGS: The CEO of EverWind Fuels says a local airport needs to have the infrastructure in place that can accommodate emergency response aircraft year-round. In...
ANTIGONISH: Over 60 Gaels gathered at St Joseph's Lakeside Community Centre in Antigonish County on May 27, for the second annual Caidreabh an t-Seanchais. Designed for...
PORT HAWKESBURY: Providing a much-needed service to the community for over 40 years, the Port Hawkesbury Food Bank Society is nearing completion on a major renovation.
Some elderly readers will relate to my story, but a doubt may linger in some other readers' minds. Life...